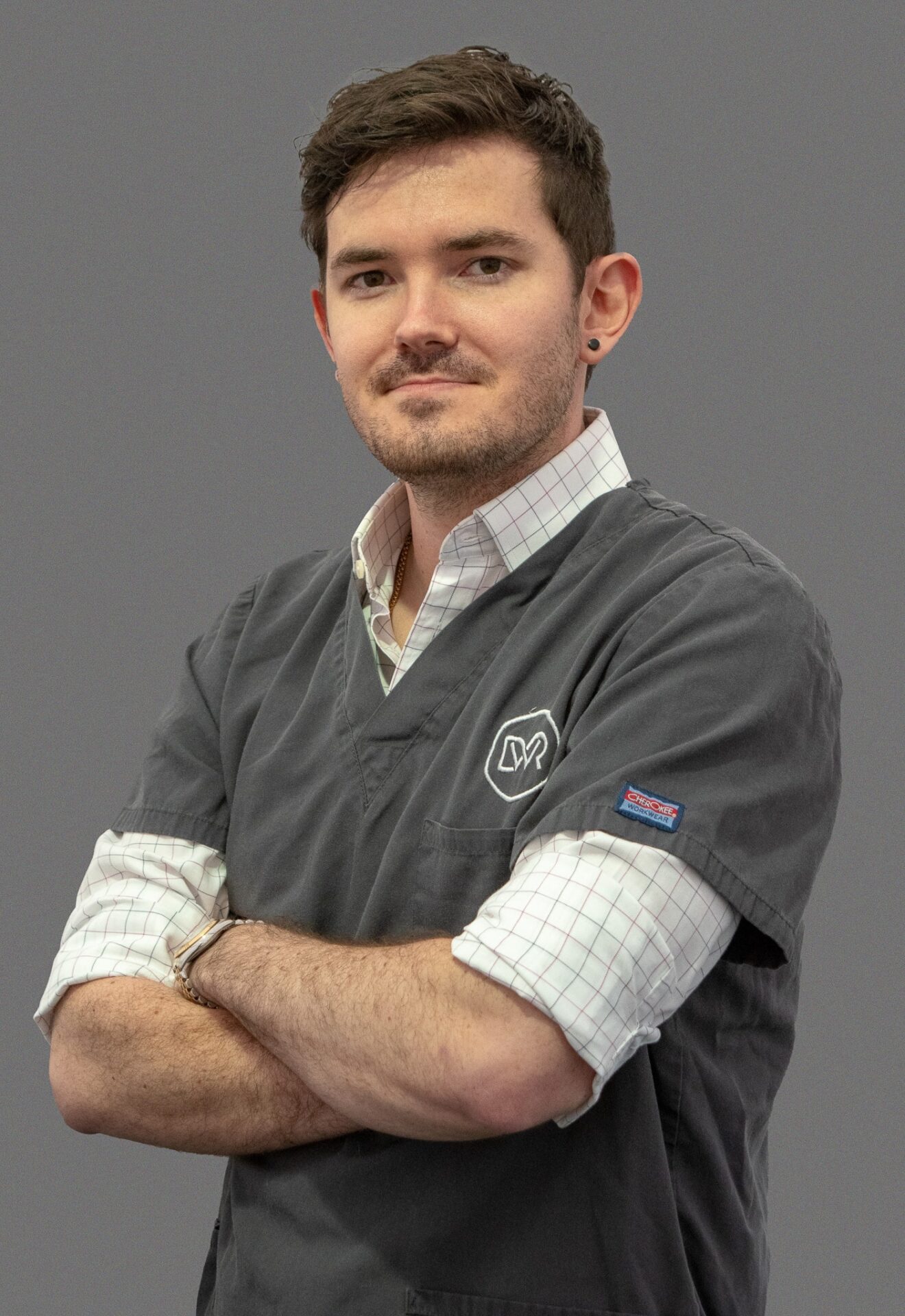 Phil graduated from the University of Cambridge in 2016 and spent two years working at a general practice in Thetford before returning to the university for a rotating internship. After this he spent a further three years at Cambridge completing an ECVS Residency in Small Animal Surgery. He enjoys both soft tissue and orthopaedic surgery, with his current research focus being Brachycephalic Obstructive Airway Syndrome. When he isn't working, he spends most of his free time playing music or entertaining his cat Tinker.
Phil was a Senior Clinical Training Scholar in Small Animal Surgery at the University of Cambridge and joined us at DWR in January 2023.
Phil has presented research at national and international conferences and is interested in all aspects of small animal surgery especially Brachycephalic Airway Obstructive Syndrome and is passionate about providing patient centric care.